Here at Lizzielane we're so excited to introduce our brand new Joma Jewellery Spring Summer Collection..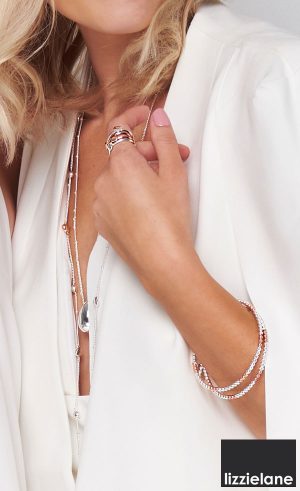 This season the team at Joma have taken the brand in an entirely new direction, and they are excited to introduce some amazing new additions to what was an already stunning range – all of which are designed to create the ultimate gift or a special treat, just for you
This season we see the introduction of a brand new carded bridal collection "Happy Ever After" which is filled with pieces to create your very own happy every after. We also love the the simple yet elegant Pretty Pebbles collection which are availble in glistening rose gold and silver – Perfect for everyday summer charm!
The best selling Joma Jewellery a littles are back with some gorgeous new additions and as always make the perfect gift with their lovely sentiment message cards and beautfully designed jewellery.
The layered look is proving to be more popular than ever and the new adjustable necklaces from Joma Jewellery introduce a gorgeous boho charm to create an effortless layered layed-back look. Stack high with Joma Jewellery's new boho bangles to be the ultimate silver siren.