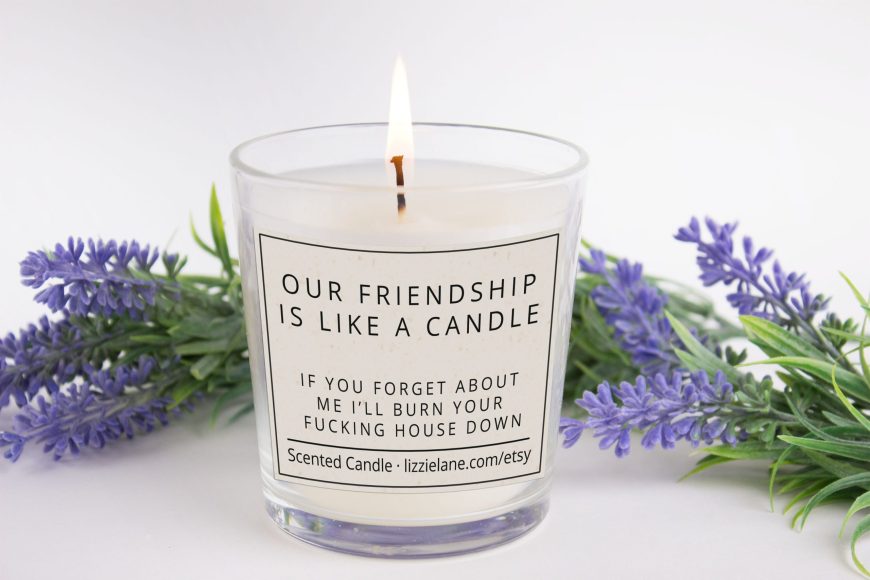 Humour has the power to bring people together, lift our spirits, and make life more enjoyable. At Lizzielane, we believe in adding a touch of laughter to our products, and our funny and rude candles are the perfect example. These unique, hand-made candles make unforgettable gifts that will surely leave a lasting impression.
How Lizzielane's Funny Candles Stand Out
What sets Lizzielane's funny candles apart is our commitment to quality and customization. Our hand-made candles use premium materials to ensure a long-lasting and enjoyable experience. Plus, with some of our designs, our personalisation options allow you to tailor the perfect gift for your loved ones.
Best Selling Funny Candles and Customer Favorites
Our top-selling funny candles are a testament to the joy they bring. Some customer favorites include
How to Choose the Perfect Funny Candle for Any Occasion
Selecting the ideal funny candle comes down to knowing the recipient's personality and the specific occasion. Here are some tips to help you choose the perfect candle:
Match the humor to the recipient's personality – Is the person you're gifting the candle to a fan of sarcastic wit, lighthearted puns, or cheeky humor? Pick a candle with a message that aligns with their taste in comedy.
 Consider the event or celebration – Whether it's a birthday, anniversary, retirement, or housewarming party, keep the occasion in mind when selecting a candle. Our diverse collection caters to various events, making it easy to find the perfect fit.
The Magic of Gifting Funny Candles
There's something special about giving and receiving a funny candle as a gift. The joy of laughter, combined with the warmth of a candle's glow, creates an unforgettable experience. Plus, these distinctive presents leave a lasting impact, ensuring your gift will be remembered for years to come.
Funny candles are more than just amusing decorations; they're a delightful way to share laughter and light with the people you care about. We invite you to explore Lizzielane's full collection of funny and rude candles, as well as our customization options, to find the perfect gift for your friends and loved ones.