Security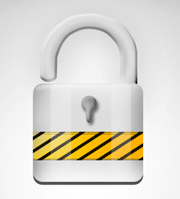 We use the latest 256bit encryption security on our website enabling you to shop securely and confidently. This certificate is provided by RapidSSL and we use it to securely encrypt any personal details you provide to us.
Your card security is paramount to us and we will from time to time perform additional security checks to protect your card from fraudulent misuse. All transactions are processed using our fully secure payment providers, PayPal and SagePay
Paypal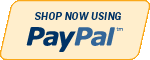 We use PayPal to process some of our website payments. PayPal deliver one of the most secure payment platforms in the world and after more than a decade as the leader in online payments, you can be sure they've learned a thing or two about keeping your information safe. You can read more about PayPal on our Payment Pages.
Sage Pay
SagePay is Europe's leading independent payment service provider (PSP) and is one of the most trusted payment brands.  Every year SagePay processes billions of pounds worth of secure payments for its 40,000+ retailers and makes the process of making payments online, over the phone, or in person simpler, faster, safer and more secure for all.
As well as working with independent retailers like Lizzielane.com. SagePay also work with household names such as Krispy Kreme, Europcar and easyJet.
SagePay is a subsidiary of FTSE 100 business management software and services company The Sage Group plc.
Your Privacy
You can be sure that Lizzielane.com respects your privacy at all times and you will not have to provide us with any personal information to browse our site, but should you wish to make a purchase, you will be required to provide basic information as necessary for us to process your order and ultimately provide a better service.
We will never give your details to any other parties unless we are required to do so by law or when it's necessary to enable us to process your order e.g. Providing our couriers with your delivery address.
Any personal information we do store is held securely using the strongest encryption possible in accordance with the Data Protection Act 1998.
If you choose to subscribe to our mailing list, we will only ever use the email address you provide to send you our newsletter. Our newsletter is typically published once every week and is full of tips, sales and exclusive subscriber offers you wouldn't otherwise find out about. If at any time you decide you no longer wish to receive our newsletter you can quickly unsubscribe by clicking the unsubscribe link.
We will never ever sell or give your email address to any other parties, unless we are required to do so by law.